You've completed your education! There won't be any more late-night studying for finals or sleepless nights for project work. Now is the moment to start looking for a suitable job. So, it's not the end of the tension but the beginning of a new inning full of ups and downs.
"Education is a period of practice that prepares you for life ahead."
As a result, you are not relieved by the passage of time. Instead, good preparation is required to ensure that everything runs well. Especially if you receive a job offer elsewhere and need to relocate, isn't it going to be challenging to handle the relocation on your own?
Why not engage one of our experts to reduce your burden? With a suitable moving checklist created by our furniture removalists Adelaide, you will get an affordable service at Top Movers to settle quickly.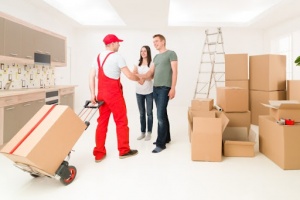 Moving may be a time-consuming and exhausting experience. However, professional removalists can make the transfer to your new place smoother. However, there are specific methods to reduce the time required to move your stuff to your new home while still getting the job done well!
START FROM ORGANISING BY YOURSELF
Have you already tried to do a challenging assignment late at night? If you recall your days of doing assignments for school or university, last-minute rush jobs never end well. That is why it is vital to plan ahead of time and stay organised during the career. For example, you should create a detailed task list of what has to be done long before the big moving day. Create an eight-week itinerary to keep you and your family on track with the relocation process.
MAKE SURE YOUR FUNDS ARE IN OREDR 
Do you currently have a job, or are you looking for a better one? Whatever the scenario, you must plan ahead of time. Begin by keeping track of your monthly income and identifying your non-negotiable costs. Make a budget for moving out. Calculate how much money you'll have leftover to put toward your first apartment. Then you can plan with the house removalists Melbourne. 
PACK WISELY
You'll need fewer boxes the more you categorise your items. That, on the other hand, may be less expensive. To begin, go through all of the objects you have. There will be a few items you don't need or utilise as much as before. Why not donate them to a good cause? You may even profit from it by selling a few products. It is necessary.
MAKE A TO-DO LIST 
Do you need to move utility access to a different location? There are several things to accomplish, such as changing the licence data to reflect the new site or purchasing a few items for your new house. As a result, it's best to make a list of everything you'll need and cross things off as you go. This way, you can keep track of everything.
ORANISE YOUR REMOVALISTS AHEAD OF TIME 
Booking expert removalists a few weeks before your major relocation is a good idea. If you're moving on a weekend or holiday, schedule your move in advance, at least a month before, since these days might be challenging to come by. 
When preparing to relocate, you must first choose who will assist you. It's preferable to select low-cost removalists in Adelaide who can look after your goods and ensure a safe trip, whether you're moving long or little distances. We have the required equipment and people to complete the transfer, and you will discover that working with us makes the process go more smoothly. Top Movers handles everything from loading, shipping, and unloading with ease. Even if you haven't found a place to stay yet and need to transfer quickly, we can supply you with a storage option that ensures the protection of your stuff.
PACK ALL OF YOUR PERSONAL BELONGINGS BEFORE ARRIVAL OF THE REMOVALIST 
The removalist will be busy loading everything into their vehicles on the big moving day. It can considerably slow down the procedure if you pack your items while hauling large furniture. To prevent this issue, make sure that all of your personal belongings are packed and ready to be transferred before the removalist arrives at your home.
PROVIDE REMOVALISTS WITH THE CLEAR INSTRUSTION 
Your removalist will not be aware of all the specifics of how you want your furniture carried or where it will be placed once it arrives at your new residence. So, before the removalists begin transporting belongings into your new place or going back to the house, let them know if any items require special handling and give them instructions on where you want everything to go.
WRAPPING UP!
Although moving houses may be a time-consuming and challenging procedure, if you take the necessary precautions ahead of time, you will be pleasantly pleased with how swiftly the process goes!