Are you looking to shift to a new home in Australia and seeking the best way to move your furniture? What's better than hiring furniture removalists in Sydney? They will safely transport your furniture from one place to another without creating any hassle for you. Further, hiring perfect furniture removalists take all your stress away as well throughout the removal process. And, when it comes to removals, who is better than Top Movers? Read this article to the end to discover the advantages of hiring furniture removalists in Sydney.
Learn more about professional furniture removalists in Sydney
We all agree to the fact that moving can be an overwhelming and stressful task. In fact, in our experience, we have met clients who spent many sleepless nights just to ensure that their removal process turns hassle-free. And that's obvious too. The thought of packing, lifting and transporting heavy furniture can daunt anyone. But little did you know that hiring furniture removalists in Sydney can ease your entire making it smoother and more convenient. Here is the list of services they offer: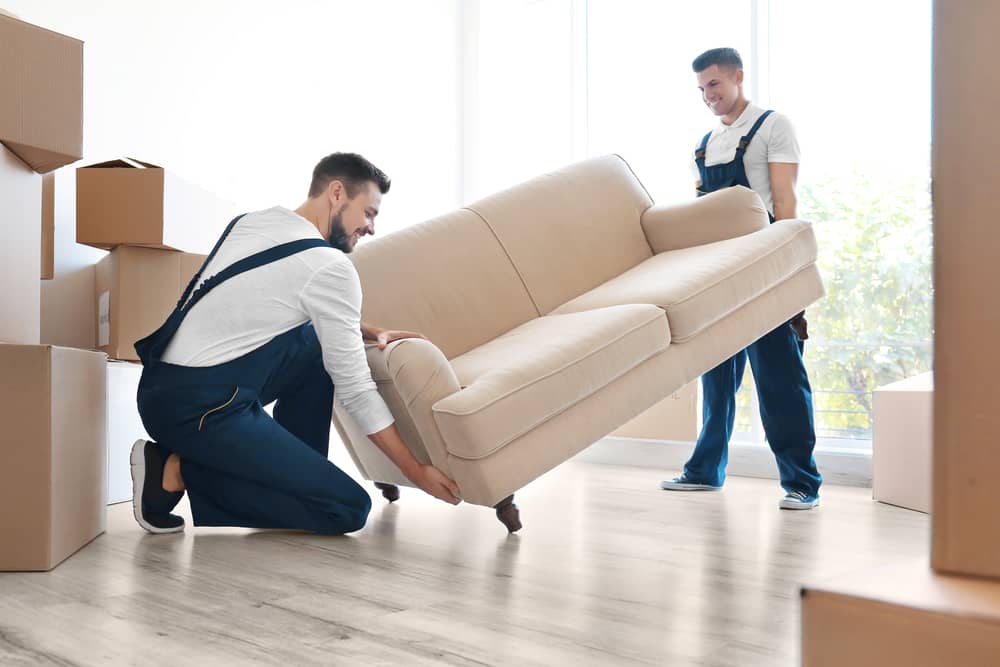 Furniture removalists help you with heavy furniture
Imagine the effort and time your bulky sofa will take to move from one place to another. Plenty, isn't it? But everything else falls in place once you have finalised a furniture removalist in Sydney to help you with the removal process. The best furniture removalists services in Sydney can help you to move heavy furniture, including,
Swimming pools and bathtubs
Bulky antique items
Heavy wooden furniture, including beds and dressing tables.
Refrigerator
Large screen TVs
Pianos
Pool tables
Heavy plants
Further, an expert furniture removalist makes the process super-duper easy for you. Once you have an expert removalist on your side, you can focus on other essential jobs without any tasks.
Professional furniture removalists help you with interstate move-in services
Further, hiring professional services can help you move to different cities across Sydney. For instance, they serve as Professional Removalists in Melbourne, Adelaide, Brisbane, and even more. Thus, it doesn't matter where you are moving in or around Sydney, the right removalist will always guide you.
Plan your next furniture removal service with Top Movers
Top Movers is one of the leading removalists in Australia. With the best team of trained and professional experts, Top Movers is the best fit for you for your next move-in. Here are the reasons why you should hire Top Movers:
We have extensive experience handling all types of furniture, doesn't matter how big or small.
Further, our removalists are trained professionals who know everything about dissembling, packing, loading, transporting and reassembling.
Our experts minimise the risk of damage during the move and properly handle your valuables.
Further, our team at Top Movers is equipped with the necessary tools, materials, and techniques required for dismantling, packing, and reassembling the furniture.
We follow a systematic approach to organise and label items. Thus, you don't have to worry about unpacking and arranging your items at the new location.
Our efficiency and teamwork promise to save you valuable time and energy.
Further, the truck drivers at Top Movers are well-trained and can navigate safely across all reliefs without compromising your furniture safety.
Our removalists have access to the right instruments, including straps, dollies, and ramps. Thus, your furniture is safely handled and transported.
In special cases, we provide insurance coverage that protects your valuables against damage and loss during transportation.
The most important thing that every removalist should have is local knowledge. Top Movers can provide you with the top qualified Adelaide, Melbourne and Brisbane Furniture Removalists. Our removalists and drivers have all the required knowledge about the local addresses and routes.
The Top Mover's protection policy protects you against the extra expenses of repairing or replacing furniture.
Being the honest and transparent furniture removalists in Sydney, we don't have any extra or hidden charges attached to the bills. Further, our account team can provide a fixed quote that fits your budget.
Further, at Top Movers, we believe every move is unique and requires a customised range of services. Thus, we have a dedicated team of experts who tailor our packages according to your needs and requirements.
We provide you with 24/7 assistance throughout the transit. Whether you need assistance packing, unpacking, assembly or storage, we support you without any extra cost.
Last but not least, Top Movers prioritise their customers like no one else. For us, our clients are our topmost priority. Moreover, they are not merely our clients but more like our family, to whom we provide premium services. We care for your every need from start to end, just like someone does for his family.
Also, our past clients have given us top ratings and positive testimonials. You can always fetch those reviews from our website and make a better choice.
Connect with us today for a stress-free experience
What are you still waiting for? Turn your moving stress and hassle-free experience. Whether you are searching for furniture removalists in Adelaide, Melbourne, Brisbane, or anywhere in Sydney, trust no one else, the Top Movers. We handle everything from disassembling to logistics. We ensure a smooth transition from start to finish. Further, our experts can handle any unexpected challenges that might arise during the move.
A way forward
Concluding, hiring the top furniture removalists in Sydney can offer you numerous advantages to you throughout the transit. Collaborating with Top Movers can make your moving experience much easier and less stressful. Our expertise, efficient packing, safety measures and personalised services ensure the secure transportation of your furniture. Our expertise saves your time and energy at an affordable range. Further, our customised service fits right to your requirements and needs.
We promise you professional furniture removalists in Sydney, with removalist services that are seamless and enjoyable. Without any second thought, plan your next move with Top Movers. And enjoy quality assistance from our removalists for a hassle-free removal service anywhere in Sydney, especially Adelaide, Melbourne and Brisbane.